Transducers
Garmin 010-01588-00 Panoptix PS21 LiveVu Forward Transducer
Garmin 010-01588-00 Panoptix PS21 LiveVu Forward Transducer
| | |
| --- | --- |
| | |
Details
Garmin 010-01588-00 Panoptix PS21 LiveVu Forward Transducer:
The Garmin 010-01588-00 Panoptix PS21 LiveVü Forward Transducer gives you the ability to see all around your boat in real time. Garmin is the first company to bring the power of Panoptix sonar imaging to your boat.
Garmin 010-01588-00 Panoptix PS21 LiveVü Forward Transducer Features:
LiveVü Forward is the most unique and compelling Panoptix view

See ahead and around your boat; even while stationary

See fish swimming and attacking your lure
See it all - live and in real time - up to 100 feet away

Includes transducer trolling motor mounting kit
It's Not Just Sonar; It's Panoptix Sonar
LiveVü Forward delivers a whole new perspective to fishing. Your current sonar only shows images of fish your transducer has passed over. To capture those images, your boat must be moving. Everything that shows up on your screen is technically history; it's all in the past.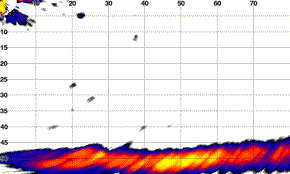 Fishing Comes Alive with Panoptix
With LiveVü Forward, your boat can be moving or stationary. Wherever your trolling motor is pointed, you will see live images of what is happening under the water. Watch your lure as it sinks and see its depth and movement as you retrieve it. See it move in relation to structure in the water. See fish swimming and reacting to your bait. If they attack, you'll see and feel the hit! Once on the hook, watch the fight on your screen as it happens. With Panoptix LiveVü Forward, you can see it all come to life up to 100 feet away. All other sonar is just history.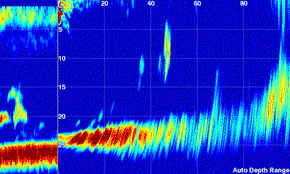 Reviews
You May Also Be Interested In...
"Great selection, unbeatable prices, fast shipping. I am extremely happy with Tiger GPS and am recommending them to everyone I know."
- Gary, West Virginia
"Prompt shipment, great communication and a willingness to work for the customer. I would definitely highly recommend Tiger GPS!"
- Karen, California
"It arrived earlier than I expected. I also like the fact that I got e-mail from them confirming my order and giving me their contact info right away. It seemed personalized which I like."
- Stephen, Massachusetts
"The most informative site I have come across. Prices are amazing too - not sure why you would shop for GPS anywhere else."
- Wendy, Louisiana
"These guys know their stuff. They answer their phone right away, and the knowledgeable reps helped me pick the right GPS and even saved me some money!"
- Robert, New York
"No other site is willing to ship to a military APO address, and GPS is crucial out here. Great prices - thank you for supporting the troops."
- Edwin, USMC in Iraq