Software & Charts
Garmin MapSource TOPO United States 100K Software DVD
Garmin MapSource TOPO United States 100K Software DVD
| | |
| --- | --- |
| | |
Details
Outdoor enthusiasts: Garmin has mapped every hill and valley for your next great adventure. Now with more detail than ever, Garmin TOPO U.S. covers the finer points of the outdoors, with topographic maps comparable to 1:100,000 scale USGS maps. TOPO U.S. includes terrain contours, topo elevations, summits, parks, coastlines, rivers, lakes and geographical points. TOPO maps are ideal for hiking, hunting, camping, cycling and communing with nature. Coverage includes topographic detail of the entire United States, including Alaska, Hawaii and Puerto Rico.
Features include:
Includes topographic coverage of the entire United States, including Alaska, Hawaii and Puerto Rico.
Provides detailed digital topographic maps, comparable to 1:100,000 scale USGS maps.
Contains summit locations with elevation, coastlines, lake and river shorelines, wetlands and perennial and seasonal streams.
Allows you to search by city, geographic point, summit, lakes and more.
Provides elevation profile on compatible Garmin devices so you can estimate terrain difficulty.
Contains many trails, rural roads, city neighborhood roads, major highways and interstates.
Displays national, state and local parks, forests and wilderness areas.
Includes points of interests such as parks, campgrounds, scenic lookouts and picnic sites.
(DVD only) Includes BaseCamp, computer software that lets you plan trips on your computer and transfer waypoints, routes and tracks between your computer and your Garmin device.
To see what coverage looks like on a computer, CLICK HERE.
Coverage Map: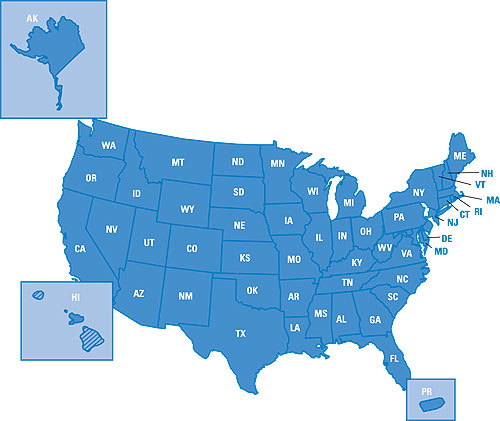 Minimum System Requirements:
Internet access is required. Includes USB device drivers.
PC:
Windows XP SP2 or newer
1 GB RAM
at least 1024 x 768 display
2 GB free disk space
USB port
DVD drive
Mac:
Any Intel-based Mac or PowerPC G4 Mac
OS X 10.4.11 or later
1 GB RAM
1024 x 768 display
2 GB free disk space
DVD drive
NOTE: This item replaces US Topo part # 010-10215-02, the older CD-ROM version, and part # 010-11001-00, which was for PC only.
MPN: 010-11001-01 UPC: 753759081973
Package Includes
Box Contents:
Garmin Topo U.S. 100K DVD-ROM
Tech Specs
Compatible products for this map are:
Garmin Astro, Colorado 300, Colorado 400c, Colorado 400i, Colorado 400t, Edge 605, Edge 705, eTrex Legend HCx, eTrex Legend, eTrex Legend C, eTrex Legend Cx, eTrex Summit HC, eTrex Venture Cx, eTrex Venture HC, eTrex Vista, eTrex Vista HCx, eTrex Vista C, eTrex Vista Cx, GPS 18 Deluxe, GPS V, GPSMAP 292, GPSMAP 392, GPSMAP 492, GPSMAP 162, GPSMAP 168 Sounder, GPSMAP 172, GPSMAP 172C, GPSMAP 176, GPSMAP 176C, GPSMAP 178 Sounder, GPSMAP 182/182C, GPSMAP 188/188C Sounder, GPSMAP 192C, GPSMAP 196, GPSMAP 198C Sounder, GPSMAP 232, GPSMAP 238 Sounder, GPSMAP 276C, GPSMAP 278, GPSMAP 296, GPSMAP 298 Sounder, GPSMAP 3005C, GPSMAP 3205, GPSMAP 3206, GPSMAP 3210, GPSMAP 376C, GPSMAP 378, GPSMAP 396, GPSMAP 398 Sounder, GPSMAP 478, GPSMAP 496, GPSMAP 498 Sounder, GPSMAP 60, GPSMAP 60C, GPSMAP 60CS, GPSMAP 60CSx, GPSMAP 60Cx, GPSMAP 620, GPSMAP 640, GPSMAP 76, GPSMAP 76C, GPSMAP 76CS, GPSMAP 76CSx, GPSMAP 76Cx, GPSMAP 76S, GPSMAP 96, GPSMAP 96C, iQue 3200, iQue 3600, iQue M5, nüvi 500, nüvi 510, Oregon 200, Oregon 300, Oregon 400c, Oregon 400i, Oregon 400t, Quest, Quest 2, Rino 120, Rino 130, Rino 520, Rino 520HCx, Rino 530, Rino 530HCx
Reviews
Garmin Mapsource Topo 2008, September 13, 2007
This version adds terrain shading and new trails and roads from the previous version. Map sections are larger in size and may reguire a Garmin GPS with expandable memory.
Software, September 05, 2007
I updated from a previous version. Glad I did. Graphics are great and very easy to use.
Garmin Topo US 2008, August 01, 2007
TigerGPS provided good efficient service and shipment was very timely. Garmin Topo US 2008 appears to be the only Topo software to work with the Garmin units. It is easy to load and works well with MapSource. Although Garmin Topo US 2008 was just released, a lot of mapping information is outdated. The roads are often not where they should be, off from a few feet to as much as half a mile. Roads 8 to 10 years old are not included and a lot of forest roads and trails are missing. If it weren't for the quality and accuracy of Garmin products I would have picked a different unit with better software.
Expensive, but it works, November 08, 2007
It works. App. is slow to move around maps. Repainting is a bit clunky. Tool bars are simple, but take a bit to get used to. It would be nice to have the option to configure to a specific GPS model. Building routes and finding out you have to many way points after loading the GPS is a bummer.
NEW Garmin MapSource Topo United States 2008 Software DVD, November 25, 2007
It's a good product and easy to work with.
MapSource Topo US, December 17, 2007
Software works well and was easy to load on GPS. It did not contain some USGS features that would be helpful
You May Also Be Interested In...
"Great selection, unbeatable prices, fast shipping. I am extremely happy with Tiger GPS and am recommending them to everyone I know."
- Gary, West Virginia
"Prompt shipment, great communication and a willingness to work for the customer. I would definitely highly recommend Tiger GPS!"
- Karen, California
"It arrived earlier than I expected. I also like the fact that I got e-mail from them confirming my order and giving me their contact info right away. It seemed personalized which I like."
- Stephen, Massachusetts
"The most informative site I have come across. Prices are amazing too - not sure why you would shop for GPS anywhere else."
- Wendy, Louisiana
"These guys know their stuff. They answer their phone right away, and the knowledgeable reps helped me pick the right GPS and even saved me some money!"
- Robert, New York
"No other site is willing to ship to a military APO address, and GPS is crucial out here. Great prices - thank you for supporting the troops."
- Edwin, USMC in Iraq